Whether it was leaf-peeping in New England, spending quality time with family, enjoying goat yoga, or taking a mission trip in Honduras, staff in the Marion School District made productive use of their recently completed Fall Break.
The long Fall Break began September 27 for students and September 30 for teaching staff. The break was made possible by the district's new "hybrid" academic calendar that went into effect this year. Under the new calendar, the school year is spread out, trimming time for summer vacation and adding two-week breaks after every nine weeks. The number of days of instruction remains unchanged at 178.
For district staff, the long break was a welcome opportunity for travel, adventure, rest, and rejuvenation. Read on for a sampling of how some Marion staff members spent their Fall Break.
"My husband and I were able to tour the New England states during our fall break. It was the perfect weather -- the leaves were beautiful, and it wasn't crowded at all. I love our new school schedule and am recharged and ready to start the second 9 weeks." (Elizabeth Gill)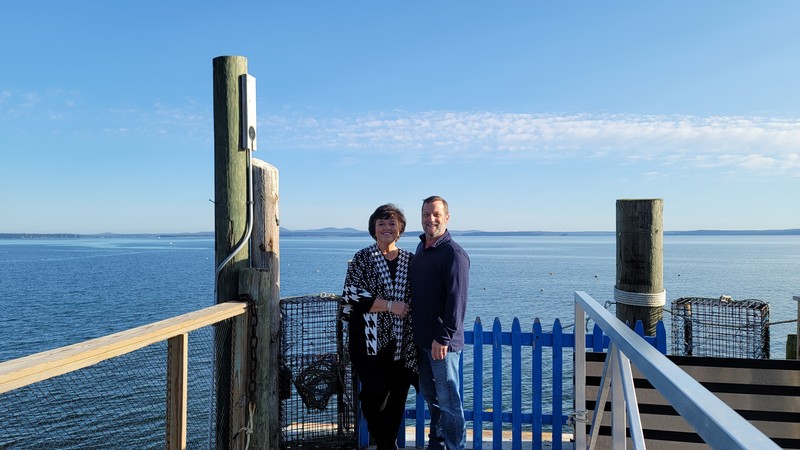 ---
"Fall break was the best and came at the perfect time. One of my mornings was spent enjoying goat yoga. I loved the time off -- resting, relaxing, and gearing up for the second nine weeks of school." (Christie George)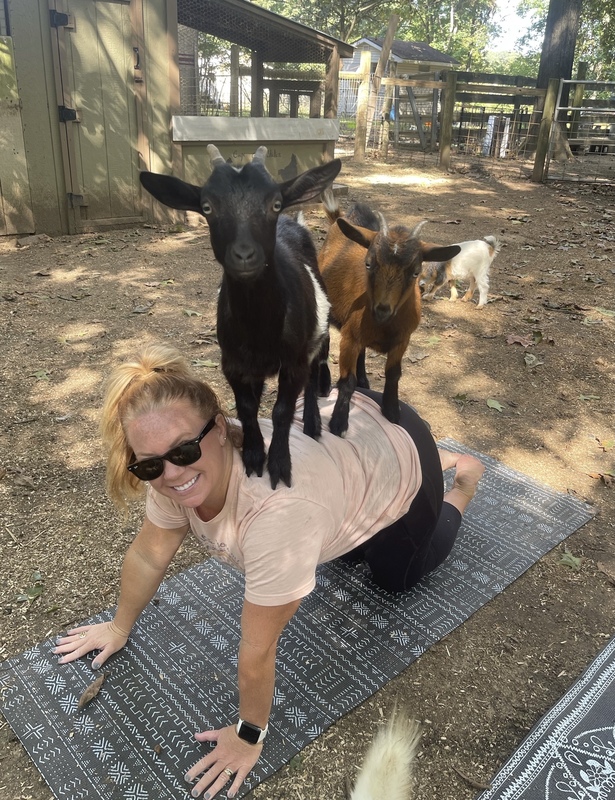 ---
"My family and I took advantage of the short lines at Silver Dollar City, rode golf carts through the Ozarks at Top of the Rock Resort, and watched 'Jesus' at the Sight and Sounds theatre." (Jenni Martin)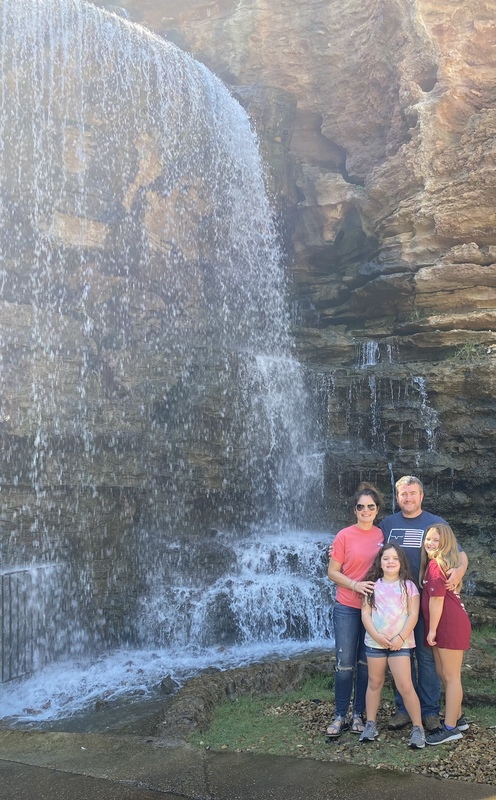 ---
"My parents, my sister, and I traveled to Honolulu, Hawaii. We enjoyed beautiful beaches and stunning scenery, took a boat tour and a jeep tour. We saw turtles and dolphins. We even got to visit a set from the 'Jurassic World' movie. (Hannah Wells)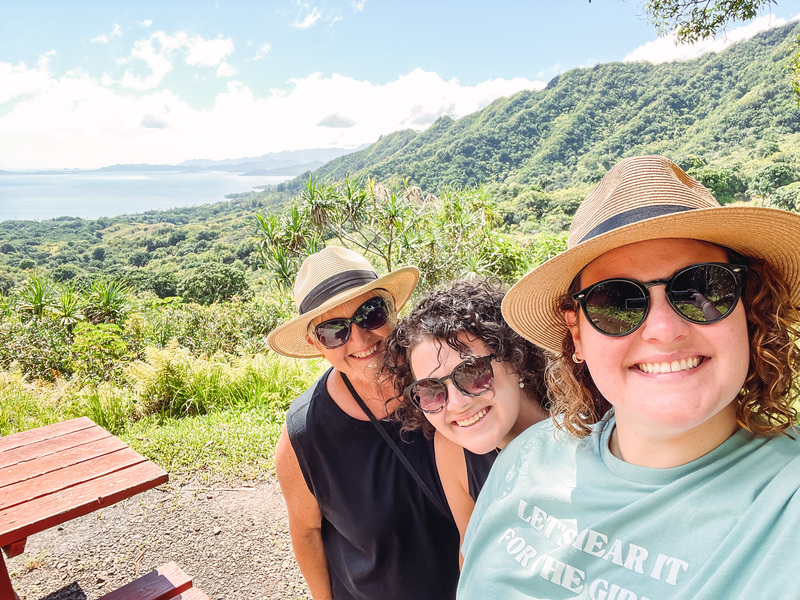 ---
"My husband and I left on the 29th for a week-long mission trip to Helene, Honduras. Helene is a small island just off the northern tip of Roatán. My husband did some training for local pastors, and I helped out in the Christian English School. I also learned how to get in a hammock without doing a backward somersault out of it! (Donna Dillahunty)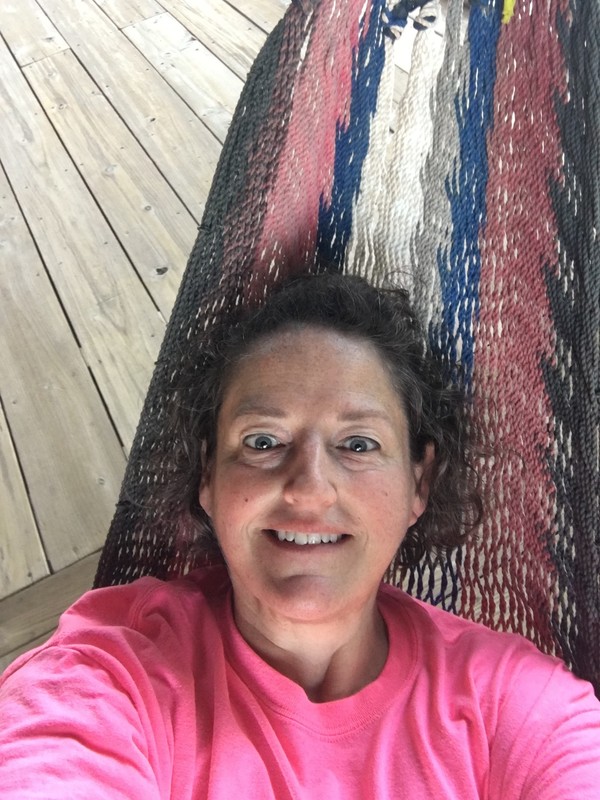 ---
"My husband and I both work for the district, and our son, Gary, attends HCGC. Gary is an amputee; over Fall Break, we attended a Pirate Camp in Clearwater, Fla. The camp was hosted by Never Say Never. This camp was a wonderful experience for our entire family. The camp is for children of all ages with limb differences. We have made lasting friendships and are extremely thankful we had the opportunity to take Gary to camp." (Joana Way)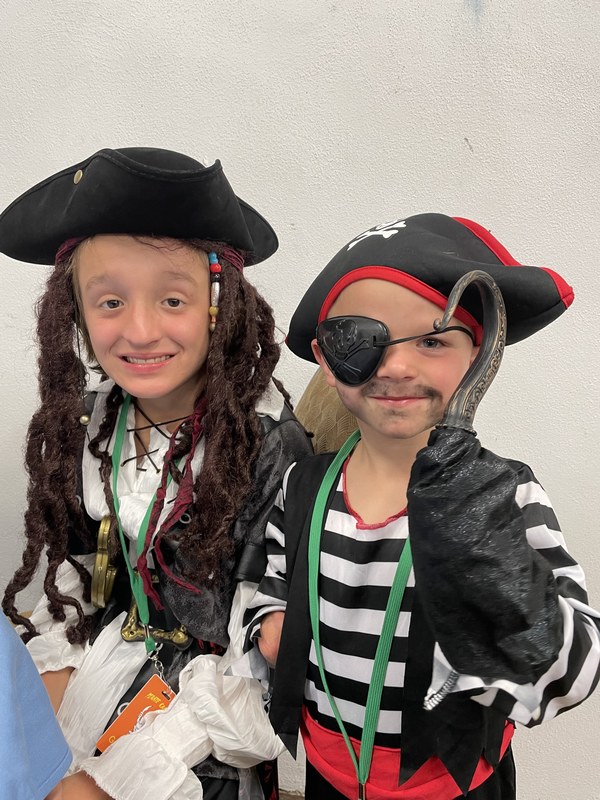 ---
"We had some great relaxation at Grayton Beach in Florida." (Paige Harris)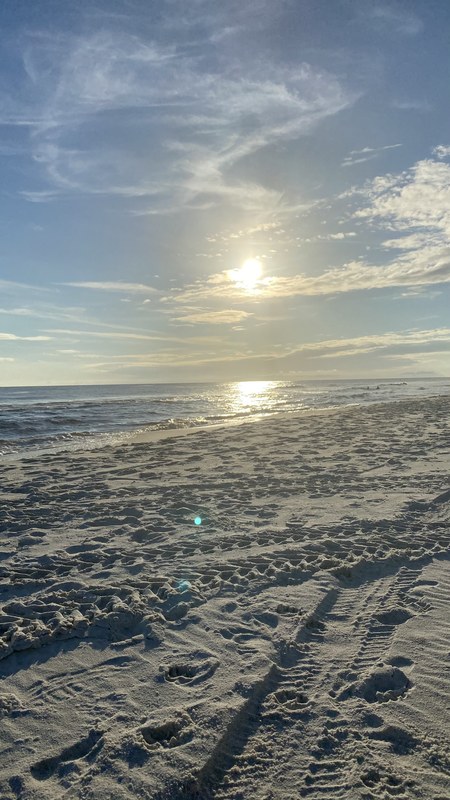 ---
"During the first week of our break, we drove to Como, Miss., with our friends to visit the Safari park, which was quite an adventure! My son picked out his Halloween costume while we were on break as well. This year, he decided to dress up as a squid! Lol! We spent the rest of the break organizing and packing so that we can get moved into our new house. Overall, it was a great Fall Break! We're so appreciative that our district chose the new schedule. It gives us more time to spend as a family doing the things we love to do! (Hannah Emerson)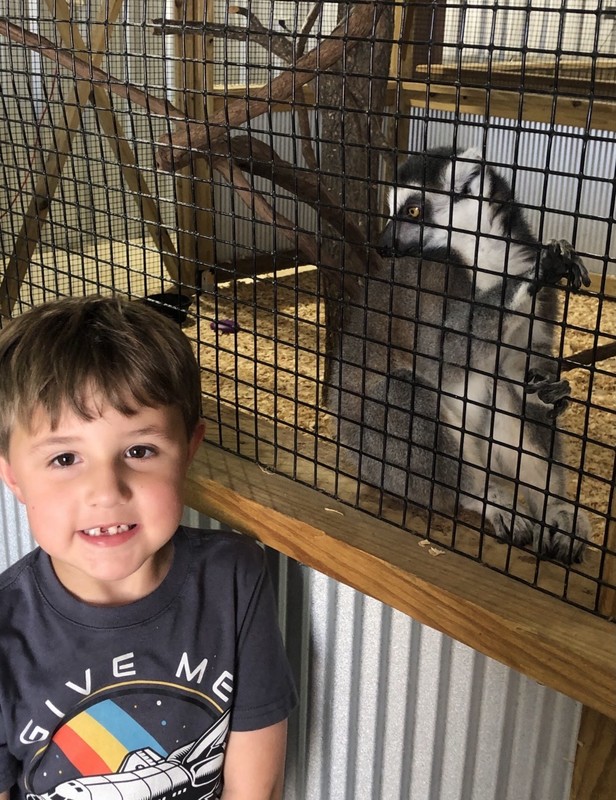 ---
"This fall break gave me two more precious weeks with my newborn! I am so great full for this time because he is growing right before my eyes! My favorite part was going to a pumpkin patch!" (Madelyn Stafford)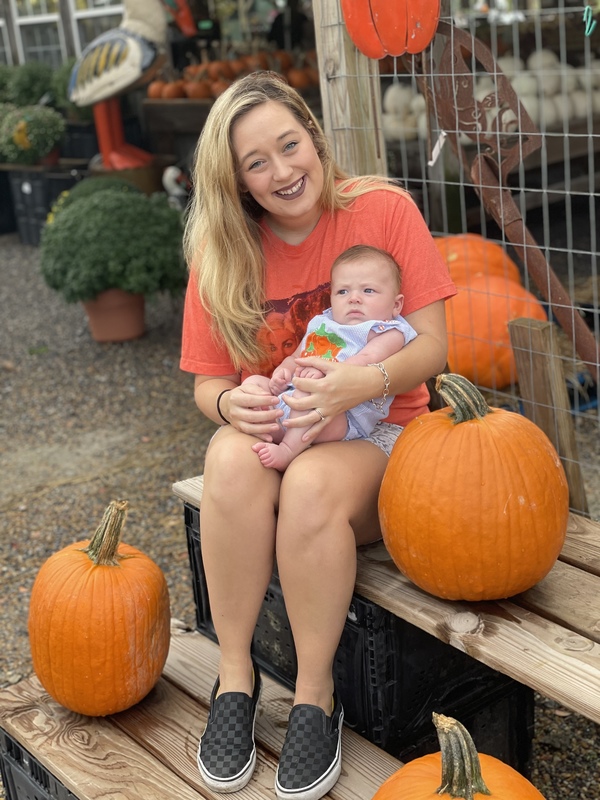 ---
"Our family had a great break! We took our kids kayaking, visited the museum, did some bow hunting, and I taught them how to make fresh bread! Looking forward to returning to my 9th graders! (Elizabeth West)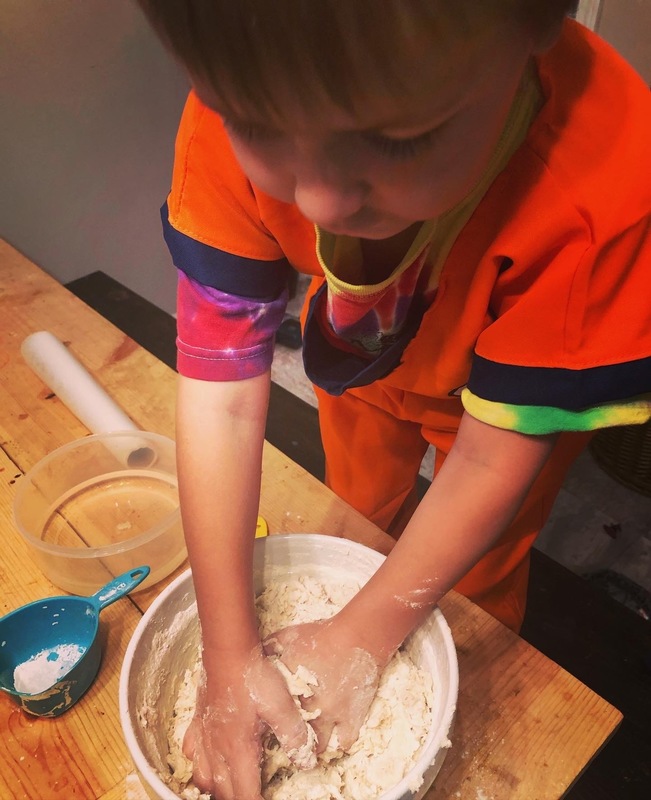 ---
"We had fun relaxing at Greers Ferry Lake." (Janet Young)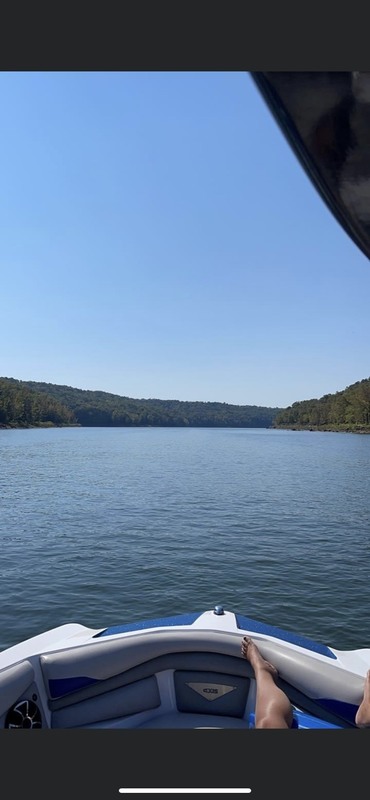 ---
"I took a trip with my aunts to Nashville during Fall Break! We went to the Grand Ole Opry and saw Lee Greenwood! Great trip with great weather! (Christy Miller)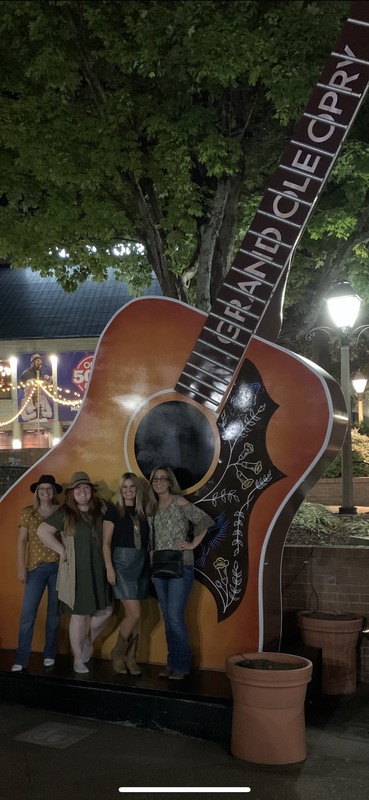 ---
"I was here on campus working with the Robotics Team the entire break. We got a lot accomplished and also started working on our first robotics newscast." (Dan Mouritsen)
---
"I flew to Miami, Fla., to see my sister and her family that I had not seen in nine years. We had a great time, and we were able to catch up on a lot of years we missed being together." (Jenny West)